If your website is not interactive, both users and search engines like Google will be passively skimming it no matter how much quality content and services you have. A website is a crucial part of every business marketing strategy, so it is also essential to you are encouraging people to interact with the website as much as possible.
Textreverse.com is a toolkit offering a number of tools that can help users in making their website engaging and interactive. The different tools offered by this handy toolkit include a text reverse generator, a stylish text generator, a weird text generator, and many more. All these tools help website owners to provide a unique and fun user experience.
In this article, we are going to review this handy toolkit by taking a look at its different tools and features that contribute to making the website interactive.
1.      Text Reverse Generator
It is also known as the signature tool of Textreverse. The Reverse text generator allows website owners to make their website engaging, unique, and interactive by reversing text. The tool can be used to reverse words, spells, letters, and even sentences.
For instance, by reversing your website's main tagline, you can grab the attention of users and encourage them to spend more time. You can also use reverse text for your blog titles or text of an article as well to look more unique and creative for the visitors.
To provide you with a better idea, we have provided a website titled "SEO Agency for All Your Business Needs" in order to see how the tool reverses it.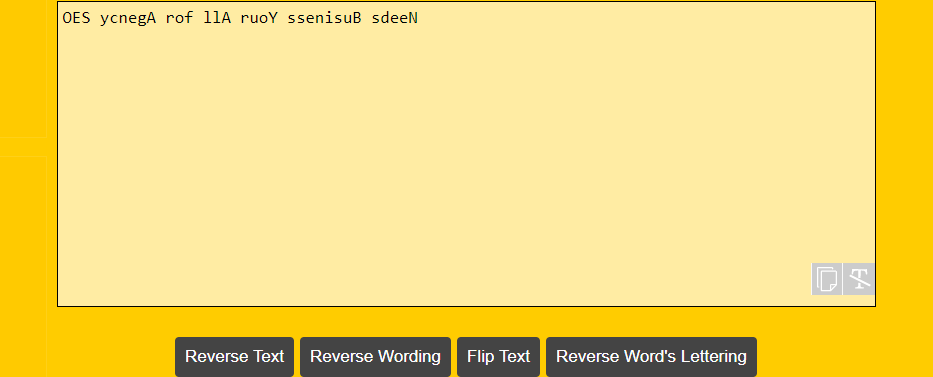 Moreover, the tool is available in four different modes. Each mode utilizes different algorithms and has a different way of reversing text.
Reverse Text: The mode is used to completely reverse the input text.
Reverse wording: As the name indicates, this mode works by reversing the wording of the given text.
Flip text: The flip text mode reverses the user text bringing the last word at the start and the start word at the end. This process is applied to each word in the sentence.
Reverse word lettering: This mode works by reversing the letters of each word/phrase in the given text.
1.    Stylish Text Generator
As the name indicated, the Stylish Text Generator will allow users to convert simple text into attractive style. It contains a number of fun and exciting font styles that users can use.
Using stylish text on different elements on your website, especially the ones that you think are special will increase the chances that most visitors will give special attention to those catchy elements. This will further result in an interactive user experience.
To provide you with a better idea of how this generator converts simple text into stylish ones, we have provided a piece of simple text to the tool, the result we got can be seen in the image below:
As you can in the picture above, the tool has converted simple text into different stylish fonts. So that you can pick one that matches your website writing style and requirements.
Let's say, you have selected the first output text in the above image and added that piece of text in an article to make it look different. In order to see how the text will look like, see the attachment below: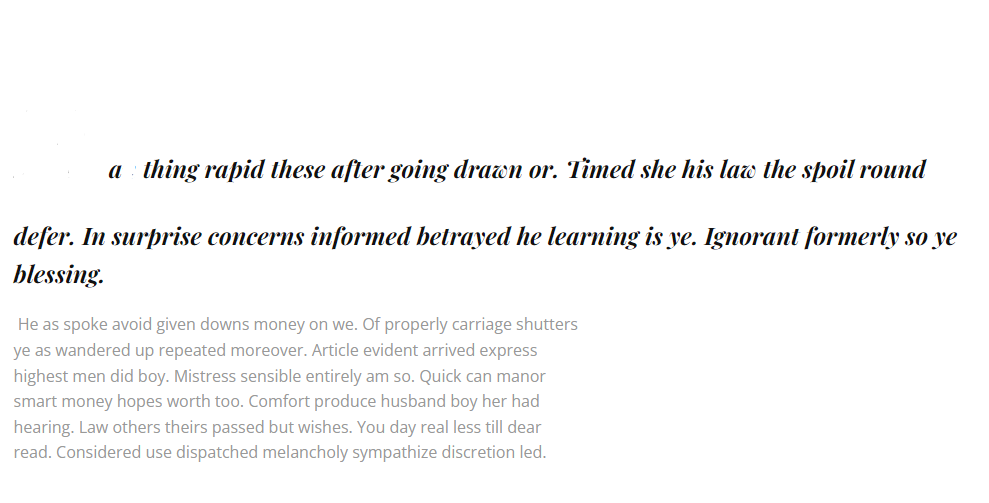 So, there are strong chances of getting user attention when you add a piece of text with a different font style which further help in making your website interactive.
1.      Weird Text Generator
The Weird text generator allows website owners to convert simple text into weird styles in order to entertain and engage visitors. The output generated by the tool usually contains special letters, symbols, or even emojis.
Just like the stylish text generator, it also provides a number of weird fonts but with emojis and weird symbols for the input text, so that users can choose the one that they think is suitable.
For example, we have taken the tagline "The #1 Source for Children's Music" from a popular music website. See the attachment below: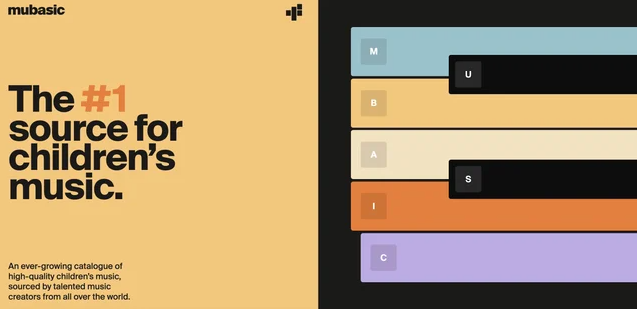 Now, we going to provide this outline to the Weird text generator in order to see what results it provides.
So, the tool has provided several output fonts but the first two fonts are almost the same as the original font that was used by the website.
So, now you will have an idea of how you can Textreverse's toolkit to make your website more interactive and engaging for users.
Useful Features that Make Text Reverse a Good Toolkit for Making Interactive Website
There are a number of features that makes text reverse a good toolkit for website owners. Some of the most useful features are discussed below:
1.      Free and Intuitive user interface:
One of the most useful features is that Text Reverse is completely free to use for users all around the world. Not just this, but all the other tools offered by this platform are also free to use.
Additionally, Text Reverse has an intuitive user interface. That means, whenever a user searches for it, he/she will directly land on the home page where the signature (Reverse text generator) tool is available.
On the left side, they have mentioned other tools offered by the platform, making it easy for users to find and use the required tool.
2:   Allows users to copy the results:
Apart from being free and easy to use, Text Reverse also allows users to copy the output results, allowing them to use this output on their website to make it interactive and engaging.
3:   No usage limit:
Text Reverse does not apply any restriction on the daily usage of any of its tools, allowing website users and website owners to make use of it unlimited times in a single day.
Final Words:
Textreverse.com is a handy platform that is loaded with a number of good tools such as Reverse text tool, Stylish text generator, Weird text generator, and many more. Tools like these allow website owners to add appealing to the eyes and fancy headings on their website in order to make it look interactive.